Do you love yourself? Do you want to love yourself but don't know how? Do you want to take on this journey of loving self with all of us? Then this challenge is exclusively for you.
Tell us 50 Things You Love About Yourself!
Yes. You love about yourself. Yes. 50.
It's difficult right? We know! That's why it's a challenge!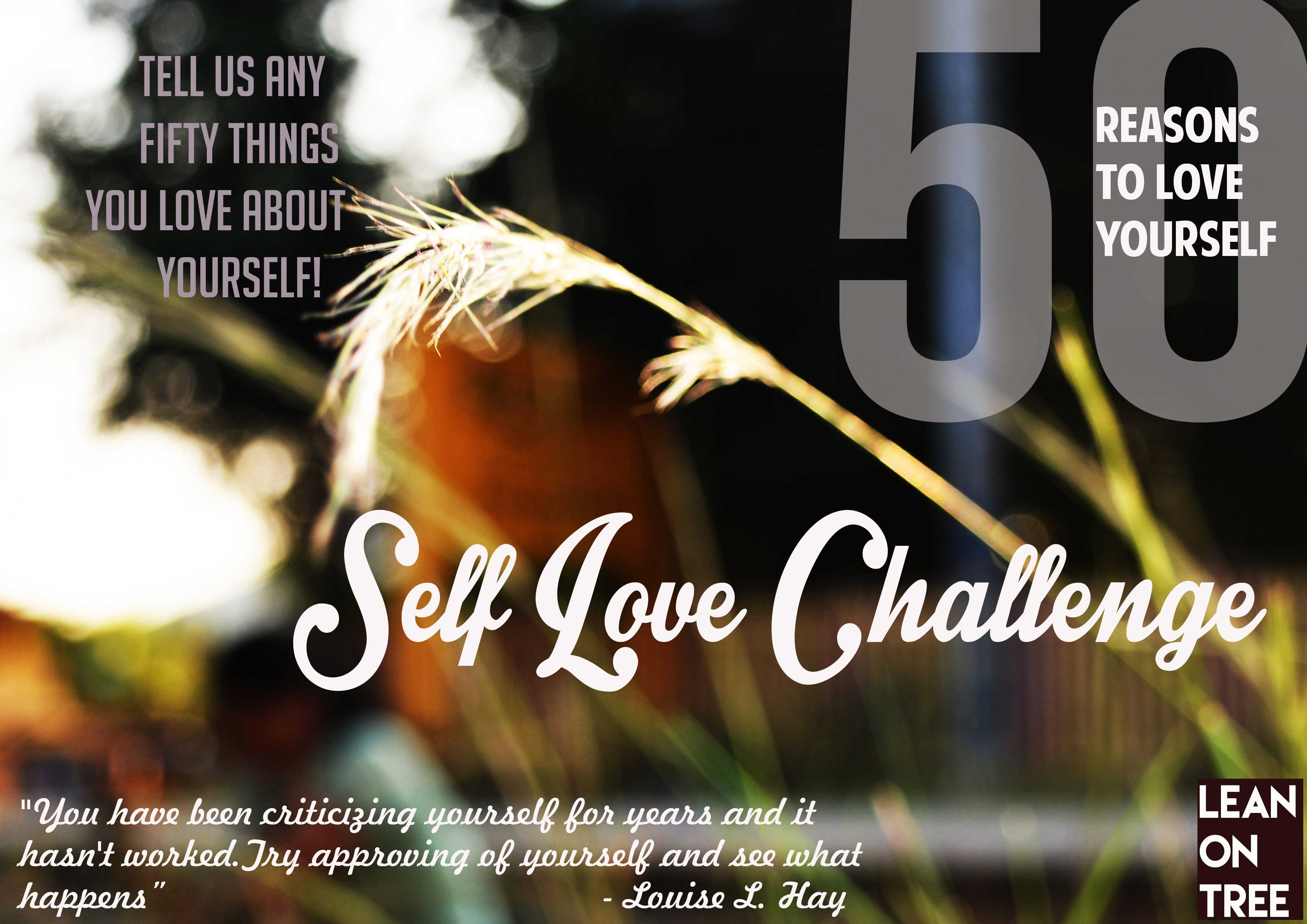 How to join ?
Start thinking now of the 50 things you love about yourself.


Write as it comes to you. No filters at this moment. Write even those things you may consider silly, like your calf bones and the mole down your neck. There is no such thing as silly. You love what you love. Besides, if you are thinking if it's silly, then you really aren't loving and approving yourself.
So stop the self-criticism and start working!


Once you are through, you can tidy up your write up a bit. Although, we urge you to maintain the feel of original write up. Do what you please with it. It's your self love declaration not ours.


We would love for you to share the write up with us. It will subsequently go live here.A link would thereof be shared with you and you can share the same with your friends.


If you want your face to go with your Self Love Declaration, please send us a picture as well. Yes, you can also include a bio of self, and provide us with your online profile, to let people connect with you personally.


Yes, you can keep it completely anonymous as well. Your choice. We are really chilled out that ways. Just please put numbers to those 50 things. No bullets or fancy material. We are quite lazy like that you see.


Submit your entries as an attachment. You can either Direct Message us on facebook. Or mail it at

leanontreeblog@gmail.com



There are no rewards. Except for the beautiful experience of loving and declaring your love for self.