Let us talk about Child Sexual Abuse (CSA)
LeanOnTree urges you to share your writings on the issue of CSA.
To let you know, that you are not alone.
It can be your story or that of someone you know. With your name, or without it. Do not hold back your words, or feelings this time and let everyone know if you want to speak of it.
A Victim? A Survivor?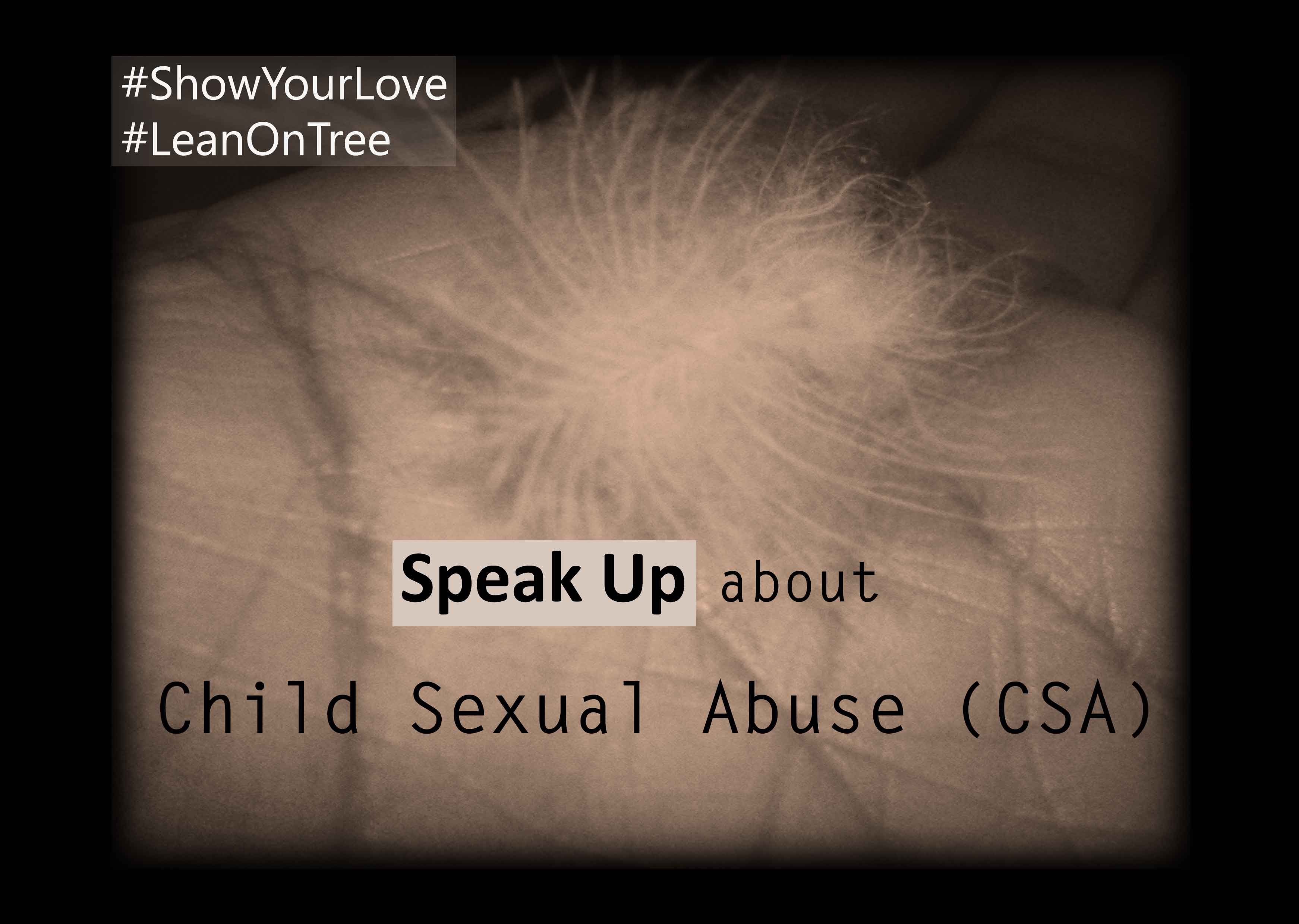 We are making January, the first month of the year, to confront CSA headon.
The interpretation and meanings can be as varied as you perceive them to be, so let the words do the talking now rather than hushed secrets.
Mail us your heartfelt writings at leanontreeblog@gmail.com.
Meanwhile, Annie will be sharing her long overdue story about CSA with the world this month. We again urge you to #ShowYourLove a bit extra this time. We know it is a sensitive topic, and hence it is important more than ever for us to be together and collectively take care of each other.
#ShowYourLove
#LeanOnTreeBlog