Childish! Foodie! Maternal! Voyeuristic!
Some of the many parts that Annie finds in her heart to love and accept completely. Completely? Or "it is a process..." as she often quips! Let us welcome this brand new and long awaited addition to our Self Love Challenge!
Without much ado, here's telling you what all Annie loves about herself.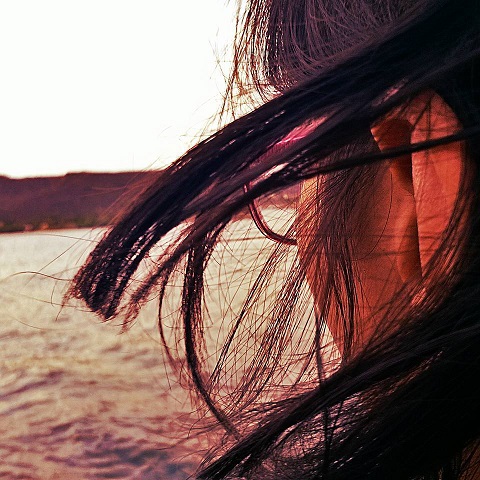 I love that even after being abandoned time and again by people in name of friendship, I still am a wonderful possibility of friendship


I love that I am STILL a possibility of love in my life


I love my taste in music, mainly comprising of my favourite movie sound tracks. I can connect to them naturally/instinctively


I love my passion for food. Period!





I love my instinctive element which helps me connect, read, interpret and deicide about people and things in my life


I love the infusion of creativity which I am able to experience at the time of cooking, writing or doing anything which I feel passionate about.


I am voyeuristically observant usually. I can capture angles and glimpses better than most people I know


Even though I find it hard to show my affection towards children, still I am able to do it


I love my fascination with sea and sea shells. I have an important collection of shells.


I feel maternal instincts towards people I love that resurface every now and then even towards my own mother.</b></li>

I love my childish reactions when I see something that I am excited or passionate about





I love my obsession with hair lice and ticks and the compulsiveness to take them out


I can do beautiful projection of whatever I can see or feel in my mind through words


I am finally able to meet and appreciate extremely beautiful people in my life


I can watch myself and others in third person whenever I want to


I try not to judge people


I have a good amount of compassion and empathy in me


I am weird and awkward


I can be amazingly super patient at quite unexpected times





Oh! My love for tea is a part of me. Hey, that rhymes!


I am clumsy and I know it. Oh yeah! Oh Yeah!


I love my feet, the way I can look at them and appreciate them. In an erotic way,


My collarbones. I find them extremely beautiful after losing weight. Beautiful and erotic (again!). I can look at them for hours as a second person and get turned on.


I can look instinctively with whatever is available in front of me. Vegetarian of course


I say thank you and sorry to whenever possible and necessary.


I have started to not give up on people too easily.


I am an extremely hopeful person. That shamelessly hopeful person


I am sensitive about people's gender and sexuality


I can accept my own mistakes bravely, once it agrees with my reason and logic


Somehow I have given up on alcohol. I am extremely thankful and love my ability to not like it.


I can click and capture really beautiful pictures sometimes and edit then in an even more beautiful way





I can sew together short stories in my mind. Now this is random, instinctive, absurd, hard hitting, reflective – just the way I love it


I can see faces of characters from my short stories in the crowd, The way I can just see it, realise it and know that its 'them', fascinates me


I admire my love and obsession with ol' world charm. Be it ww2, post-independence India, or flower power people. I have a feeling that I feel attracted to these because I have lived through these eras


I have the super ability to erotify almost anything. Offcourse except anything and anyone below 18 or non-consensually.


My life's shift towards spirituality. It feels like a second life


I used to always think that I am a receiver in most aspects of my life. But slowly with experiencing life as we know it, I have come to realise that I am a giver too. I have a lot to provide people and universe with. I love this realisation about myself.


My ability to treat people as individuals, regardless of how they are/were to me or other around me


I love my ability to mentally play a background score in any and most situations of my life


I am a good amount of 'Jugaadu Person'. I can make things work in some unusual and unexpected ways.


People think I am weird and I can always take it as a compliment. Every single time.


My procrastination has a limit. I am thankful to myself for that. When my procrastination reaches it limit, I enter a phase where I complete all the pending tasks in a go. It feels like a quite a proud moment.


I look in mirror at myself and sometimes I am able to appreciate the extremely beautiful, cute, erotic, sexy and smiling girl I see in it, thinking, "how hot is she!"


I love the audacity to do things my way and be least bit of sorry about it


I am able to keep the child in me alive till now. I let it be and express itself freely.


I don't try to force myself for things I am not comfortable with.


I am the ultimate surprise giver. None has been able to match my standards till date. Bitch Please!


I love my sharp teeth. They can intimidate, love and bite too


I love to drink water and I like the fact that It is my preferred drink, my go-to drink. Not Alcohol


I have a feeling that wherever I go, I change people's lives in that place forever.




</ol></div>